Filter by Category
Station 1: Flounder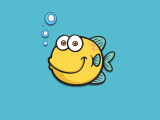 Station 1: Flounder

Next session starts Jun 3, 2019 at 10:30 am

, runs for 2 weeks
2 additional sessions through Jul 8, 2019
Prerequisite - Child must be at least 3-years-old and willing to participate in class without a parent.
Focus - Water Acclimation, Submersion, Air Exchange.
Child will become acclimated to the water through games and will learn basic safety skills in addition to water submersion and floating with support.
Skills - Independent movement through the water, floating on front and back, recovery from a floating position, nose/mouth bubbles, introduction to bobs, and age-appropriate safety skills.
Requirements
Any child not potty-trained must wear a swim diaper.
Parent (or responsible adult) must remain on pool deck during lessons.
Registration is limited to one class per child per session.
Registration limited to Harper's members.